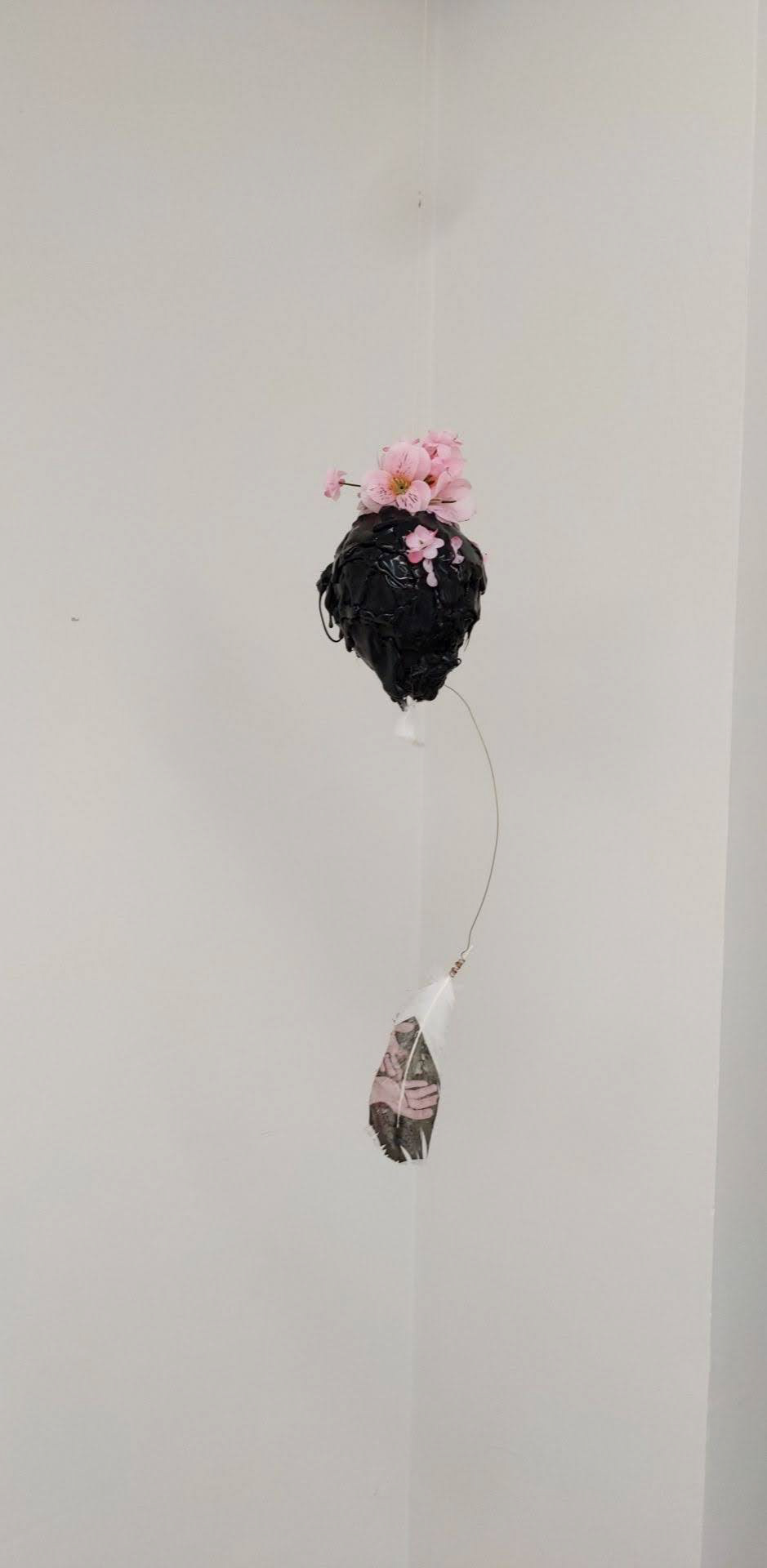 At ten years old I hid in the bathroom during my father's wake, too afraid to be in the same room as his dead body. When my bird got out I felt so much guilt, so much relief. I'd never find her dead. The thought that my consciousness might be forever intertwined with a rotting corpse kept me from suicide more times than I'm comfortable with. At the same time that I felt this revulsion toward the dead, I was harboring an intense attraction towards death itself. I relished the idea that I could be free of my current problems. It was intoxicating, fantasies dug their roots deeper into the grooves of my brain with each new anxiety introduced into my world. Deleterious delusions of a warm sea of darkness enveloping me, protecting me became inseparable from closed eyelids. Death felt like the ultimate relief, imagining it consoled, (still consoles) me. This dichotomy of fearing and desiring death is what drives my work It provides a release for the intense morbid desires, it qualms my anxious curiosity for the deceased, and provides comfort and commiseration for those who understand the way it feels to be chronically suicidal, and the infinite chances for hope and new beginnings that coincide within it. 
I've always feared the dead, but I have often fantasized about it. Thought: you are doing a dead man's float in a vast body of water. Does this back float feel like the closest thing to flying you might ever experience? Or is it a tenuous respite from the feeling of drowning? Does your perception of this situation ebb and flow like mine does? Can strong winds and gentle breezes send you spinning all the same? Can these feelings coexist? Can I simultaneously conjure feelings of hope and despair? This is the primary question I endeavor to answer within Seeking Higher Ground.
 In Seeking Higher Ground rich and indulgent photographs and sculptures mix with themes of soft morbidity to portray a tumultuous relationship between hope and despair. Crack the Sky is inspired by the tumultuous freefall I would imagine could serve me figuratively or literally as a gateway to heaven, while simultaneously existing as a gateway to the untouchable sky, an opportunity to fly with your feet firmly planted on the ground. The Kitchen, a Gregory Crewdson-inspired print is steeped in personal meaning. Representational of the intertwined relationship between making work and personal hardship, the flooding sink waters the flowers of inspiration.